Organisational Strategy
RSP competency framework is specific to the infant, child and youth sector. It is a competency framework that outlines the skills and knowledge needed to enhance the wellbeing of infant children, youth and whānau. RSP online assessment identifies strengths and areas needing development for individual employees, teams and organisations as a whole.
For Real Skills Plus to be most effective it is important that an organisational strategy is used. Assessing where organisational knowledge and skills are at in relation to the Real Skills Plus is a key way to identify workforce development needs in your organisation as part of your workforce planning and development.
Real Skills Plus can be use in all areas of the employment cycle.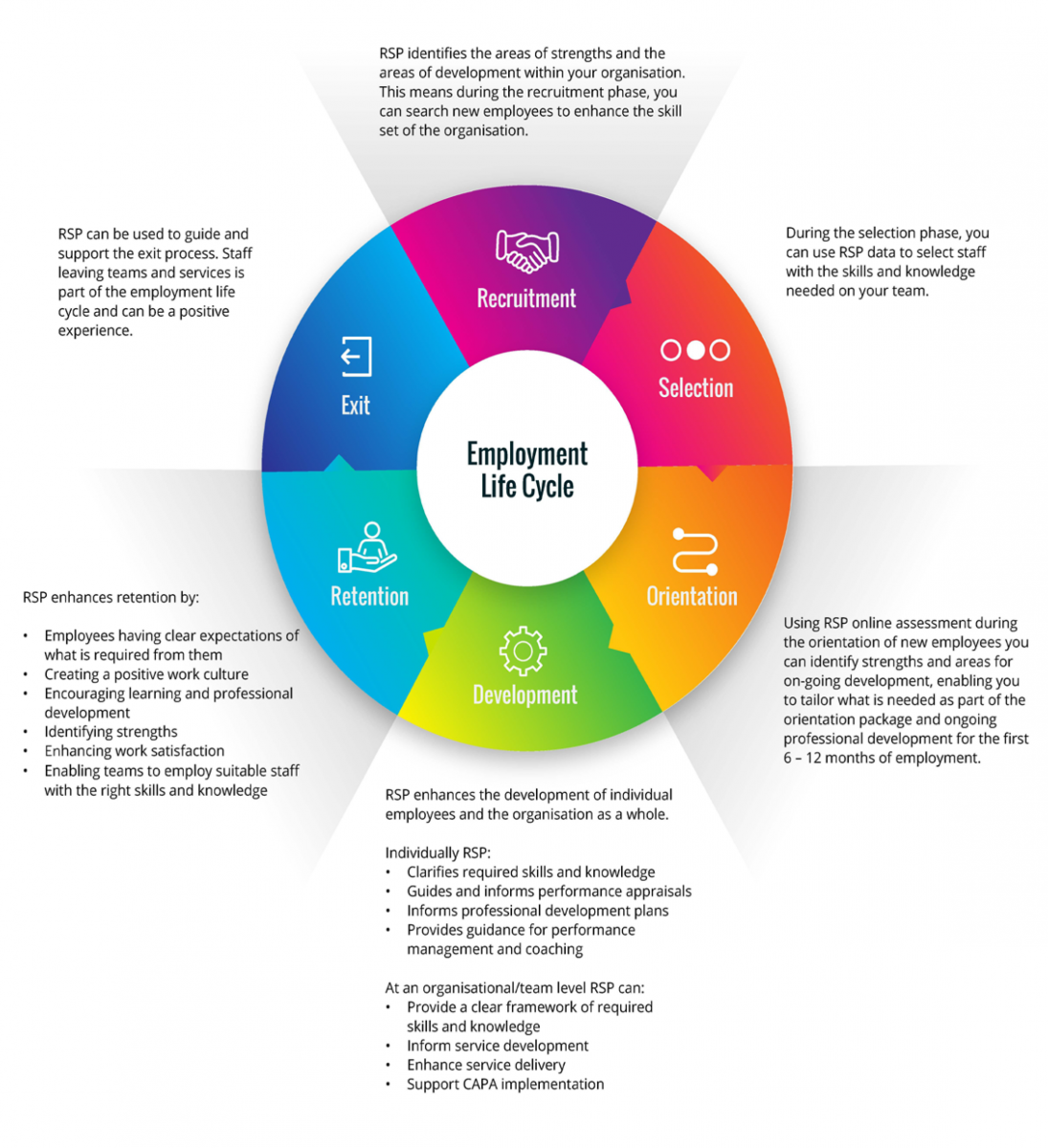 If you would like to use Real Skills Plus as part of your organisation please contact Bronwyn Pagey [email protected] to discuss implementation.